Conekt returns to DSEI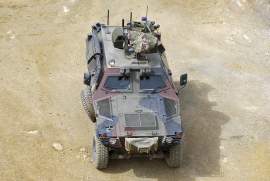 From 15 – 18 September, Conekt will be showcasing its engineering expertise and capabilities at DSEI 2015 at ExCel, London. Conekt is a regular exhibitor at DSEI and is an established supplier of high–value engineering development and test services to the defence industry.
Conekt has a proven track record in the research and development of sensing systems for automated vehicle guidance and driving aids, including video and radar-based terrain guidance, convoy and vehicle platoon support and localised mapping. Much of the capability and knowledge that Conekt has been able to apply in the defence domain has been derived from its work in developing advanced driver assistance systems on behalf of ZF TRW.
In addition to applying automotive technologies to ground vehicles, Conekt can support defence equipment suppliers with their product development efforts with its knowledge of advanced electronic systems design and expertise in product validation and product reliability. By facilitating TRIZ problem-solving workshops, Conekt has also been able to solve a range of difficult engineering challenges and create new product options for its customers.
If support for problem-solving or any of our other services are of interest to you, then please visit on stand S4-400 at DSEI 2015 where members of our engineering team will be in attendance.
If you are unable to visit us at DSEI and would like more information about Conekt's services, please contact us.